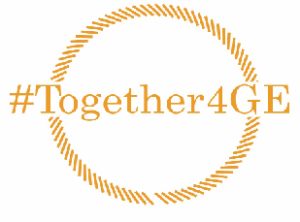 16 Days of Activism against Gender-Based Violence
Social Media Campaign 2018
Resources
The Eastern Metropolitan Campaign 2018
As the fundamental driver of violence against women is gender inequality, this year's campaign, #Together4GE, aims to:
Highlight the links between violence against women and gender inequality;
Increase understanding of what action to progress gender equality looks like (in particular by highlighting work and projects being done in the region); and
Call on everyone to commit to taking action, with a focus on four domains – promoting gender equality where we live, work, play and learn.
Every day for 16 Days, Women's Health East will generate one original post via social media to highlight a gender equality message, either from a Speaking Out Advocate or a WHE partner organisation. The experiences of the Speaking Out Advocates will stress the importance of collective action. The posts highlighting our partner organisations' great gender equality work will serve to encourage others to support gender equitable action.
The focus of this campaign is on partnerships. Whether they are on an individual level, formed within your community, or at an organisational level, when it comes to preventing violence against women we are all in this together #Together4GE. Please tag your GE partners in each post!
The Speaking Out Program
The Speaking Out program ensures that the voices of women who have experienced family violence and sexual assault are heard through the media and public events.
Why?
Violence against women is serious and prevalent in all communities, and it is preventable. Advocates have extensive knowledge and insight about the experience and impact of violence. Media Advocacy is a powerful tool to provide information and education to a broad and diverse audience and is an effective and safe way to prevent violence against women.
Our advocates:
Provide personal insights on the impact of sexual assault and family violence
Challenge commonly held beliefs around sexual assault and family violence
Correct misconceptions and stereotypes about victims
Provide information about where women can go for support
Inform the development and review of services and systems, by bringing knowledge and experience of navigating the sexual assault and family violence service sector
Encourage the community to take action to prevent violence against women
The Campaign Calendar
Day 1 – 25th November
Day 2 – 26th November
Access Health & Community
Project – Inclusive Clubs Project
Day 3 – 27th November
Day 4 – 28th November
Carrington Health
Project – The Gender Equity Project
Day 5 – 29th November
Women's Health East
Day 6 – 30th November
Inspiro & EDVOS
Project – Ambassadors for Equality and Respect
Day 7 – 1st December
Doncare
Day 8 – 2nd December
Eastern Health
Day 9 – 3rd December
Day 10 – 4th December
ECLC
Project – Healesville Women4Women
Day 11 – 5th December
EDVOS
Day 12 – 6th December
Monash City Council
Project -Inner East Faith Leaders Unite for Safety and Respect
Day 13 – 7th December
Day 14 – 8th December
Manningham City Council
Day 15 – 9th December
Maroondah City Council
Project – Beyond Sparkles and Superheroes
Day 16 – 10th December
ECASA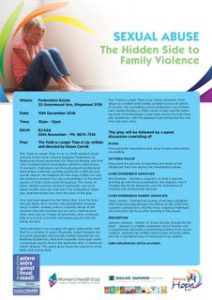 https://whe.org.au/wp-content/uploads/WHE-logo-1000.jpg
0
0
administration
https://whe.org.au/wp-content/uploads/WHE-logo-1000.jpg
administration
2018-11-15 13:21:39
2021-07-14 14:16:47
#Together4GE Resources