Our Board
Women's Health East Constitution
Women's Health East Board of Governance
[su_row][su_column size="1/3″ center="no" class=""]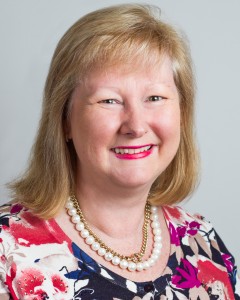 [/su_column] [su_column size="2/3″ center="no" class=""]
Lisa Dunlop – Chair
Lisa is the Executive Director, Clinical Governance at Peter MacCallam Cancer Centre and holds degrees in nursing, midwifery and a Masters in Health Administration. She has also completed the Australian Institute of Company Directors course. Prior to working at Peter Mac she worked at the Royal Women's Hospital as an Executive Director Clinical Operations.
Lisa has comprehensive knowledge and experience in both Government policy and specifically women's health issues having from both a strategic and operational perspective and has actively been involved in advocating for improved and equitable access for women to sexual and reproductive health services within Victoria. Lisa presented at the Royal Commission into Family Violence advocating that family violence is a health issue and that health professionals are ideally placed to identify and support women at risk. She had Executive responsibility for the Violence Against Women program at the Women's which has seen the training of front line staff in sensitive enquiry, referral pathways for family violence services and the establishment of a Health Legal Partnership where women can safely access legal advice whilst attending the hospital.
[/su_column][/su_row]
[su_row][su_column size="1/3″ center="no" class=""]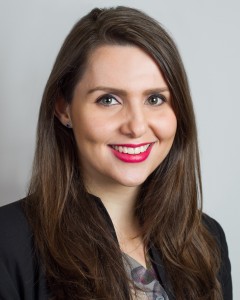 [/su_column] [su_column size="2/3″ center="no" class=""]
Dimity Paul – Deputy Chair
Dimity Paul is a stakeholder engagement and policy communication specialist with significant experience working in federal and state governments as a chief of staff, the not-for-profit and legal sectors. Dimity currently works at AGL Energy where she leads the Victorian Government and Community Relations team. She holds a Bachelor of Arts from The University of Melbourne and a Master of Communication from RMIT University.
Dimity has spent the last ten years working in diverse roles gaining extensive knowledge of stakeholder engagement methods and regulatory frameworks and is a member of the International Association for Public Participation Australasia. Dimity is passionate about the social and economic impacts of government policies on women. Her work in economic development, small business, innovation, trade, international business events, energy and defence has heightened her awareness and understanding of issues around gender equality and women's empowerment.
An experienced campaigner, Dimity has worked hard to improve women's reproductive rights and strengthen quotas to increase women's participation in politics. She is passionate about equality and empowering women to make decisions for themselves.
[/su_column][/su_row]
[su_row][su_column size="1/3″ center="no" class=""]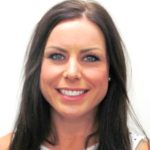 [/su_column] [su_column size="2/3″ center="no" class=""]
Corinne Bowen – Secretary
Corinne is an experienced Local Government leader having worked in a variety of senior positions overseeing public and environmental health, community wellbeing, emergency management, community safety, and currently holds the position of Manager of Business & Community Wellbeing at Yarra Ranges Council. Corinne has spent her career in Local Government developing individuals and teams through a lens of inclusion, participation and community centred approaches. Her philosophy and desire to remain within the sector is to ensure there is always voice present for those we can't hear.
Having completed a Bachelor Degree in Health Science – Public and Environmental Health Management and a Diploma of Management, Corinne is currently completing a double Masters in Business Administration and Entrepreneurship & Innovation.
Adding to Corinne's working career, she has also spent many years competing in elite sports and advocating for women's sport to be recognised and celebrated. She is also passionate about women remaining healthy, active, socially connected, empowered and confident throughout their lives through participation and involvement in sports.
[/su_column][/su_row]
[su_row][su_column size="1/3″ center="no" class=""]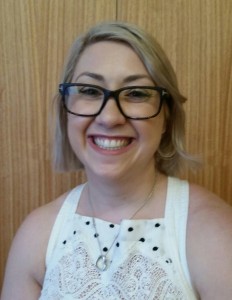 [/su_column] [su_column size="2/3″ center="no" class=""]
Leanna Marinucci – Treasurer
Leanna Marinucci is the Chief Financial Officer of Stokes Appliance Parts.
Leanna's prior professional experience as a tax accountant for medium-tier firms established a solid foundation of experience in tax, audit and general accounting procedures. Leanna holds a Bachelor of Commerce qualification and is a fully qualified CPA Australia graduate.
Together, with knowledge of ethics and governance, financial reporting, strategic management accounting and global strategy and leadership, Leanna is undertaking studies to complete her Tax Agent qualifications.
She is enthusiastic to become a part of a community which promotes gender equality and women's empowerment.
[/su_column][/su_row]
[su_row][su_column size="1/3″ center="no" class=""]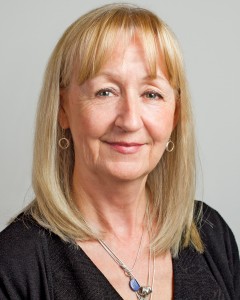 [/su_column] [su_column size="2/3″ center="no" class=""]
Olive Aumann
Olive Aumann is General Manager Health Development at Carrington Health in Box Hill, Victoria. Olive's professional background as a registered nurse includes experience in acute, aged care, community health and remote area settings. In her current role she has responsibility for health promotion, the Baby Makes 3 equal and respectful relationships program for first time parents, children's services, counselling and casework, the Whitehorse Men's Shed, organisational Quality and the Eastern Region Needle and Syringe Program.
Olive is committed to improving the status of women and taking action to promote gender equity. She is past President of the Victorian Community Health Nurses Special Interest Group, current Chair of the Deakin University Health Advisory Board and Community Services Director of the Box Hill Central Rotary Club Board.
[/su_column][/su_row]
[su_row][su_column size="1/3″ center="no" class=""]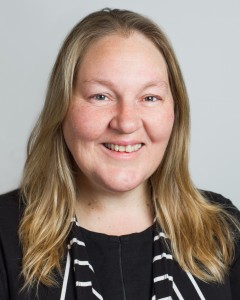 [/su_column] [su_column size="2/3″ center="no" class=""]
Wendy Roberts
Dr Wendy Roberts has broad experience in health, community services and education across a range of sectors, in leadership, service delivery, research and policy, and she has a strong commitment to ensuring that the most vulnerable members of our community have access to high quality services and supports. Wendy is currently working in the Victorian government's Department of Education and Training overseeing the Health, Wellbeing and Specialist Services to support children, young people and their families within early childhood education and school communities. Wendy has completed a PhD focused on facilitating better outcomes for vulnerable and disadvantaged families and a Masters in Inclusive Education. Appointed July 2012.
Wendy has a commitment to gender equity and raising awareness about violence against women and their children and its impacts on individual lives, families, communities and society more broadly. Currently, Wendy works in State Government in the Department of Education and Training.
[/su_column][/su_row]
[su_row][su_column size="1/3″ center="no" class=""]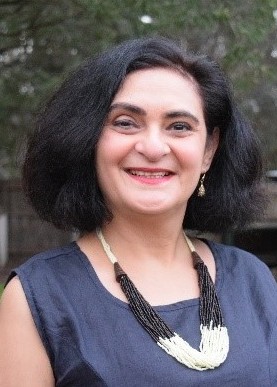 [/su_column] [su_column size="2/3″ center="no" class=""]
Dilnaz Billimoria
Dilnaz Billimoria grew up in Mumbai, India. After completing her Bachelors in Finance and Accounting and an MBA in Finance and Marketing with Mumbai University, Dilnaz worked with leading multinationals all over the world. With her husband and 2 young children, Dilnaz migrated to Melbourne, Australia over 15 years ago and has since carved a career in banking working with senior management on market research into evolving customer demographics.
Dilnaz contributes to a number of community forums at a regional and state level, including local interfaith and multicultural committees, local government committees, the Migrant Settlement Committee, the Eastern Community Legal Centre and the Ethnic Communities Council of Victoria. Dilnaz's work has included a focus on youth, mental health, CALD, women, elder abuse, leadership and equality, and she is passionate about working with marginalised groups.
Dilnaz has received the Chisholm Award, the Whitehorse and Menzies Australia Day Awards and Victorian Multicultural Commission/Victorian Government awards for championing diversity across cultures, traditions and faith. Recognised in banking as a Multicultural Ambassador, Dilnaz is multilingual, multifaceted and advocates for equality for all.
[/su_column][/su_row]
[su_row][su_column size="1/3″ center="no" class=""]
[/su_column] [su_column size="2/3″ center="no" class=""]
Christabelle Adjoyan
Christabelle is an experienced public policy and government relations professional, having worked in senior leadership roles across both state and commonwealth governments. She has spent more than a decade working in public health and social policy and is committed to promoting gender equity across every facet of life.
She currently works in the Department of Health and Human Services and has experience managing policy and strategy in primary and community health, mental health and drugs, indigenous affairs and vulnerable children and families. Working in areas entrenched in social disadvantage has served to heighten Christabelle's passion and interest in preventing family violence and advancing the sexual and reproductive rights of women.
Christabelle holds a Bachelor of Arts (International Studies) with first class honours and is currently completing her Master in Public Administration through the University of Melbourne.
[/su_column][/su_row]
[su_row][su_column size="1/3″ center="no" class=""]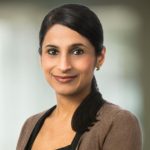 [/su_column] [su_column size="2/3″ center="no" class=""]
Deepthi Iyer
Deepthi is a General Practitioner in Melbourne and PhD candidate at the University of Melbourne. She completed her Bachelor in medicine and bachelor of surgery at the University of Auckland and then moved to Australia where she worked in the public sector before completing her Fellowship with the RACGP.
Deepthi has a special clinical interest in women's health, children and young people's health and mental health. Deepthi is passionate about the prevention of men's violence against women, as well as identification of and response to intimate partner violence in general practice. Her PhD explores Australian young women's perceptions of dating and dating violence.
[/su_column][/su_row]