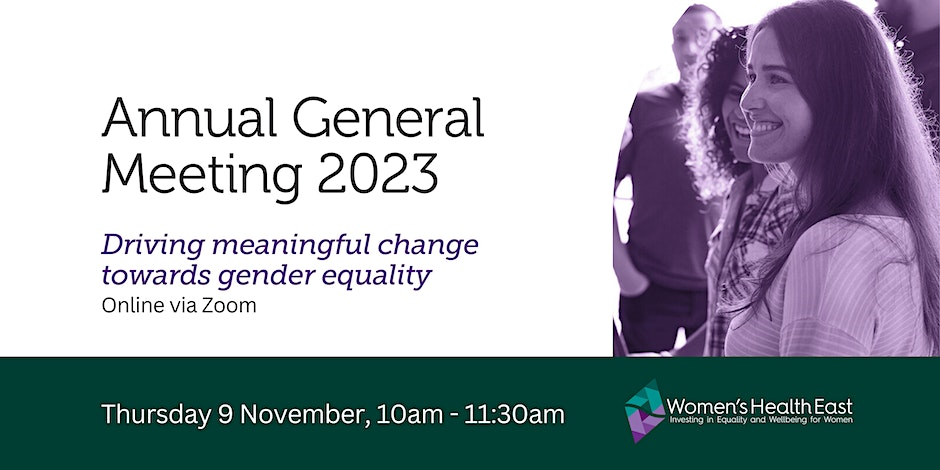 Women's Health East is proud to showcase our work driving meaningful change towards gender equality at our upcoming 2023 Annual General Meeting.
• Keynote Speaker: Mary Wooldridge, CEO of the Workplace Gender Equality Agency (WGEA)
• Presentation: Driving Meaningful Change towards Gender Equality – showcasing the work of our Gender Equality Unit
• Celebrate the work of Women's Health East
Thursday 9 November 2023
10-11:30 am, online via Zoom
Please download the following AGM Papers:
A Zoom link was emailed to registered attendees on the evening of Wednesday 8 November. 
We look forward to your company.