WHE Submission to the Royal Commission into Family Violence
On Friday 29 May 2015, the submission period for the Victorian Royal Commission into Family Violence closed.  Along with many partner organisations in the Eastern Region, Women's Health East put forward a submission highlighting key messages and recommendations.
Here are our ten recommendations to the Royal Commission:
1. That appropriate governance mechanisms are immediately put in place to oversee responses to family violence and that these ensure a distinct primary prevention focus. All structures formed must involve high-level representation from across government departments and the community.
2. The role of Women's Health Services (WHS) in the prevention of violence against women must be recognised and strengthened. An additional ongoing commitment of 1.5 EFT per women's health service is essential to enable the depth and focus of the required work. As leaders in prevention, WHS must have a clear role in the governance structure.
3. A gender equity focus must be central to any efforts aimed at preventing family violence.
4. The prevention of family violence requires a commitment to long term, coordinated action and evaluation.
5. There must be a commitment to a long-term family violence prevention policy, and to adequate funding for the implementation of evidence-based primary prevention initiatives under the new policy. This funding commitment should include funds for leadership and coordination, local action and evaluation.
6. Any policy or plan addressing the prevention of family violence should include a central focus on intersectionality.
7. Immediate funding of a 0.5 EFT program coordinator to support the Eastern Media Advocacy Program's continuation.
8. Prevention policies and action should include responses to the pervasive and significant issue of sexual violence be expanded to include sexual violence against women outside of the family violence context.
9. A comprehensive response is required to further investigate and address the links between family violence and problem gambling.
10. The prevention of family violence in same sex attracted relationships requires attention and investment to build a more robust evidence based response.
To see our submission and read more about our key messages and recommendations to the Royal Commission, please click here.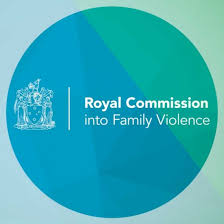 https://whe.org.au/wp-content/uploads/WHE-logo-1000.jpg
0
0
administration
https://whe.org.au/wp-content/uploads/WHE-logo-1000.jpg
administration
2015-05-29 14:28:15
2021-02-08 15:05:45
WHE Submission to the Royal Commission into Family Violence