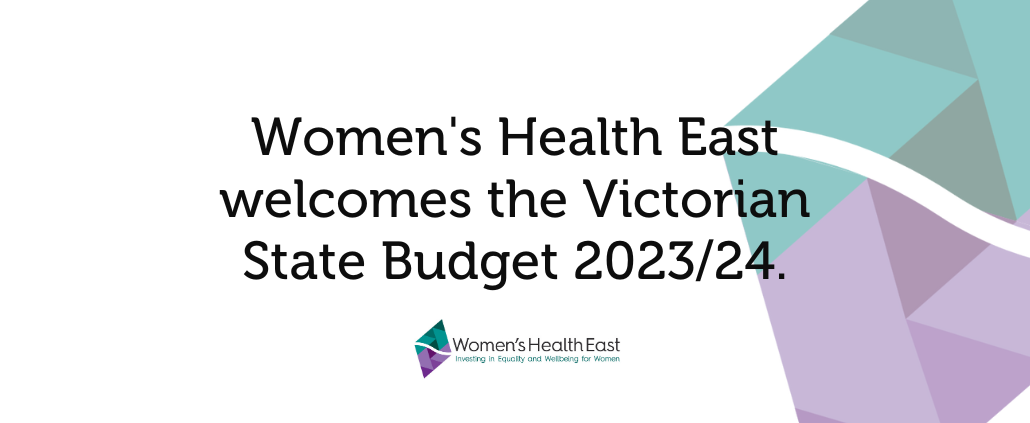 WHSN Response to Victorian Budget 2023-24
Victoria's leading gender equality and women's health network has welcomed the ongoing focus on women's health in this year's Victorian budget and said it looked forward to working with government to develop the services that support the health and wellbeing of all women.
The Victorian Women's Health Services Network (WHSN) cautiously welcome last week's budget announcements, recognising that they followed through on the Government's election commitments.
WHSN Chair and Women's Health Loddon Mallee Chief Executive Officer Tricia Currie, said the network looked forward to working with the government to ensure the funding commitments in this budget were available for all women across Victoria.
"We are pleased to see the Victorian Government commitment to women's health in this year's budget," Ms Currie said.
"The investment in the women's health clinics is most welcome and we look forward to future investment in primary prevention and health promotion because we know that this work stops illness."
"COVID has left our community with vulnerabilities – women were overwhelmingly affected by the pandemic, particularly migrant women, and women with disabilities."
"It is important we ensure these women are not left behind through the next phase of recovery."
"Our network recognises the challenging nature of the state's finances. Looking after wellbeing and promoting health is cost effective and fiscally responsible, and will help Victoria to recover from the pandemic."
Ms Currie said the network was very supportive of the Gender Equality Budget Statement, including the implementation of gender responsive budgeting, and were keen to understand how future budgets and government investment would support ongoing reform.
"This long-term work requires ongoing investment, and we are not there yet," Ms Currie said.
"We still experience inequity in our workforces, our leadership and in the programs, policies and services that government delivers to community."
"We know that the Gender Equality Act has transformed the way that government approaches its work and the WHSN is keen to see this transformation across all of Victoria's businesses and communities."
Ms Currie said the WHSN's 30-plus years of experience in co-design and building partnerships to work for intersectional equity across organisations, programs and services, would stand the network in good stead to work alongside government to realise intersectional equity for all Victorians.
"We see the need to engage with community across all regions on gender equality and improve the capacity of our health system, to understand the benefits and practice of primary prevention and health promotion," Ms Currie said.
"The Victorian Women's Health Services have the expertise to understand how to take the objectives of this budget and translate it with an intersectional equity lens across all communities."
"Women are at the heart of many of the objectives put forward in this budget, and it is vital the lived experience of women's health and wellbeing is centred in our work going forward.
"This will involve co-design with women in community and the Women's Health Services know how – and are ready – to do this."
Quote attributable to Elly Taylor, Chief Executive Officer, Women's Health East:
"Reproductive healthcare is highly gendered and stigmatised. We welcome the State Government's investment in new women's health clinics, a dedicated Aboriginal-led clinic, and sexual and reproductive health hubs, as a critical step to support universal public access to sexual and reproductive healthcare. The economic and social benefits of investing in gender equality are clear. We welcome the investment in Victoria's new gender equality strategy and the implementation of the Gender Equality Act, and the opportunities this brings for our sector to support organisations to create gender transformative change."
To view the full media statement, please click here.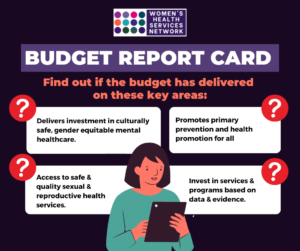 To view the Budget Scorecard, please click here.
https://whe.org.au/wp-content/uploads/Budget-media-statement-2.png
687
1030
administration
https://whe.org.au/wp-content/uploads/WHE-logo-1000.jpg
administration
2023-05-29 15:45:09
2023-06-22 09:32:53
WHSN Response to Victorian Budget 2023-24